On April 21, 2018, from 12:00 PM until 2:00 PM, our Education, VR, Computer Science & Technology Panel Discussion was held at the Microsoft Store in the Stanford Shopping Center.  The panel discussed the impact of Access, Computer Science, Virtual Reality, and education technology on the San Francisco Bay Area public education systems. Are these innovative technologies acting fast enough to transform and improve academic outcomes? Do they meet the demand of our regions employers and appetite for innovation? Our panelists shared their ideas, experiences, and perspectives on how we should equitably prepare San Francisco Bay Area children for the A.I. economy and technical careers within the K-12 experience.
The event was sponsored by Bay Area Tutoring Association, HTC Vive, and the Microsoft Store in Palo Alto.
Our Featured Panelists:
                                      Dr. Cynthia Temesi – Cisco Systems Education Advisor, North America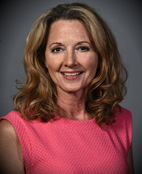 Dr. Cynthia Temesi is Cisco's Executive Education Advisor within the Global Education Team at Cisco. Her primary role is to lead educational transformation activities within regional, state, national and global organizations in partnership with their community ecosystem. Through a holistic transformation framework, she encourages next generation learning and teaching that is accelerated, enabled and differentiated through technology. She is also the architect of a proven 7- step business change model, a model uniquely designed for the educator, focused on the practical implementation and action-based strategies driving toward the organization's vision.
________________________________________________________
                                           Dane Lancaster – Chief Tech Officer Marin County Office of Education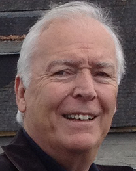 Dane Lancaster  oversees the technology infrastructure and information systems delivering Internet,financial management services and student information systems to 18 school districts serving 36,000 students. Dane sits on the California K12 High Speed Network Implementation Committee responsible for setting priorities for the CENIC statewide network providing Internet access to all California K12 public schools and public libraries. Dane's current efforts are focused on supporting educators seeking innovative uses of virtual and augmented reality, AI and machine learning to enhance education.
________________________________________________________
                                Nancy Ureña Reid – AP Computer Science Instructor Lincoln High School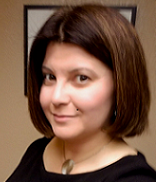 Nancy Ureña Reid, Lincoln's AP Computer Science instructor, is the only Latina AP computer science teacher in the 42-school, 3,000 employee San Jose Unified School District.  Nancy grew up in San Jose.  She worked in the technology industry years ago on both coasts at a time when it was rare for a female to work in technology, especially a Latina engineer. We know it is still rare today.  Her plan is to close the digital divide for women, Hispanics, and African Americans, groups that are under represented in the technology force.  Nancy's dream is to use programming, engineering, and virtual reality to pave the way for the next generation of innovators who will help improve our world and  colonize planet Mars.
________________________________________________________
Our Panel Moderator: 
                                 Chris Norwood – Founding Director Bay Area Tutoring Association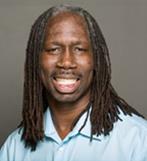 Chris Norwood is a social change agent, born entrepreneur and a leader in creating greater educational equality. for students in the global economy. He speaks to students, educators and business professionals on local and national platforms on the power of tutoring, the true meaning of Civil Rights movement, the evolution of 21st Century Common Core Educational Standards and importance of Digital Literacy and Computer Science. Chris is also currently Vice President of the MUSD Board of Trustees, Founder of Bay Area Tutoring Association and Meetup Organizer for Silicon Valley Parent(s), Bay Area CS Educators and Teach Kids To Code.