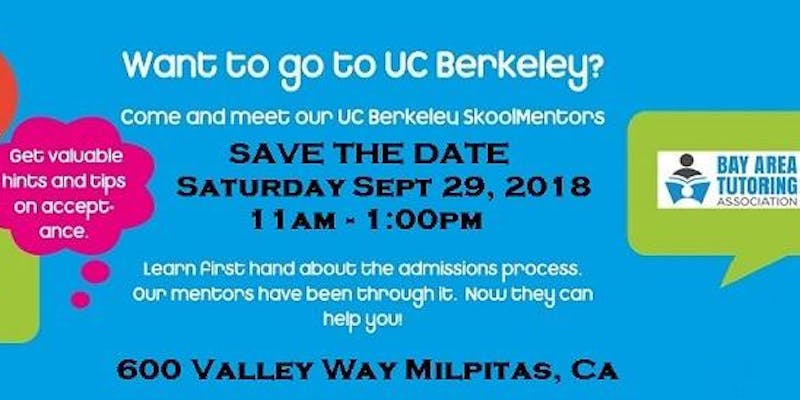 Students interested in attending UC Berkeley joined us for an informative session about the UC Colleges Admissionsprocess on Saturday, September 29th, from 11:00 AM until 1:00 PM.  The session was held at the Sobrato Center for Non Profits, at 600 Valley Way in Milpitas.
Participants heard from currently-enrolled UC Berkeley student mentor(s) about their strategy, process and experience. They learned about what factors come into play for college admissions and how exactly to go about applying. The workshop was beneficial to 6th – 11th graders.
Thank you to everyone who participated!